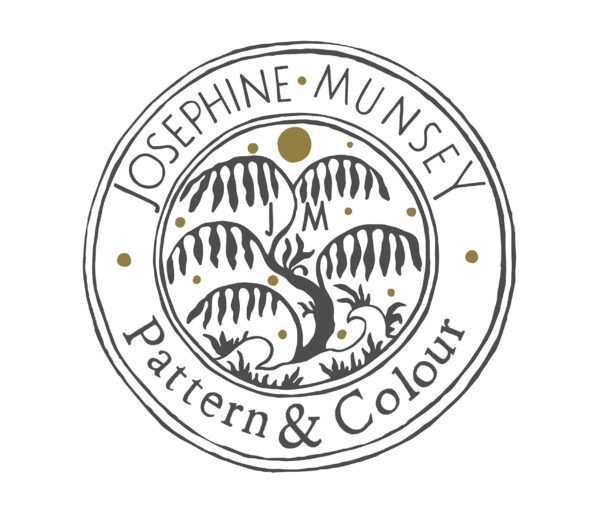 The Journey
Josephine Munsey is a textile designer who has worked for Cole & Son and Designer's Guild which inspired her to expand on her own to develop her own range of wallpapers, fabrics, paint and home accessories and we are delighted that she did, we love her whimsical style and how she magically brings stories alive in her prints and patterns.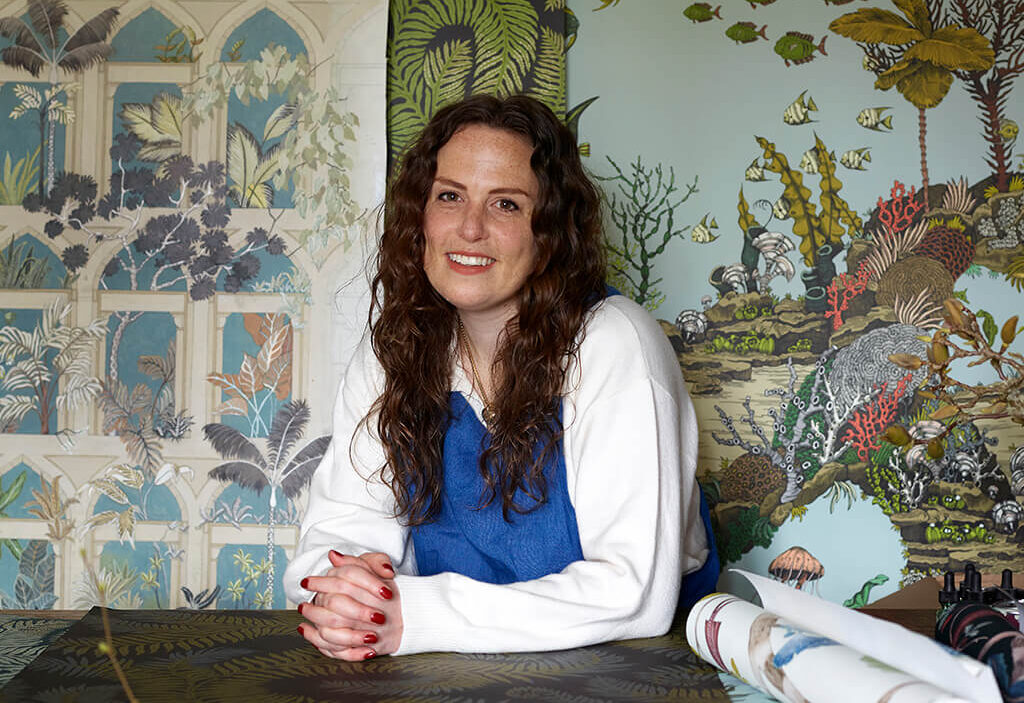 A Home That Inspires
Josephine's husband Greg has joined the team to allow Josephine to purely focus on desiging beautiful creations which has given room to the brand to grow much quicker.
Their aim is to help you create a home that is full of colour and pattern. A place that makes you happy and inspires you. Humour and love are put into our products, we offer a consultation service to bring all these products to life.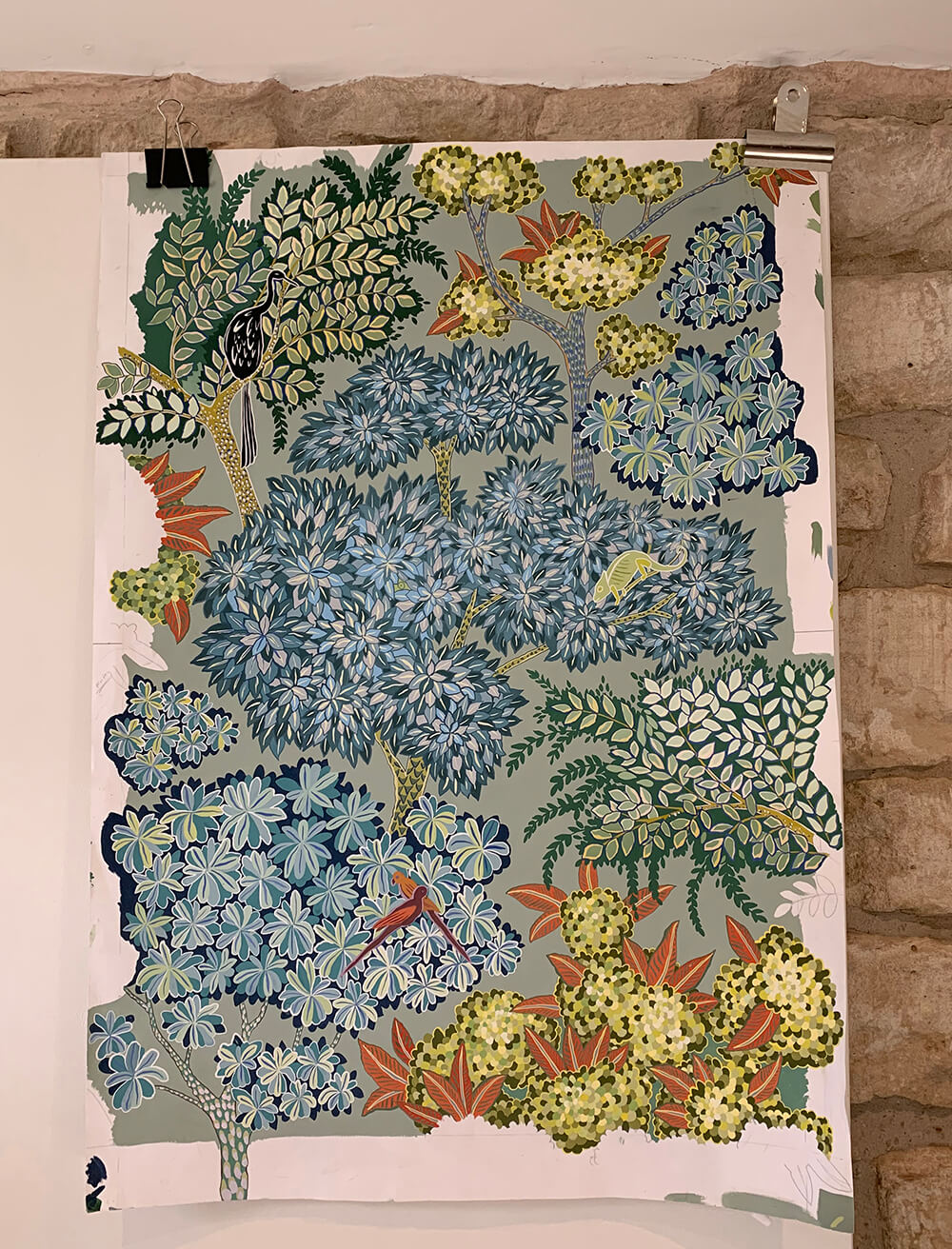 The Design Process
Ideas for her designs come from years of personal sketchbooks – a huge stack of images and sketches. Reference and inspiration has come from exhibitions, travelling, her mother's collection of ferns, and the woods surrounding her studio. All the designs begin with a simple sketch of the repeat, in pencil or fine line pen. Then a small section of the design is painted in colour, as a trial. Once a trial is successful the whole design is drawn or painted. Josephine always likes to paint in repeat, to keep this practice alive. It is only at the end of the creative process that the artwork is scanned and checked on a computer. Computer aided design allows her to create different colourways for each design.
Josephine Munsey's pigment-heavy interior matt emulsion gives a rich depth of colour and full coverage. The environmentally friendly base and pigments are hand mixed, here in the Cotswolds.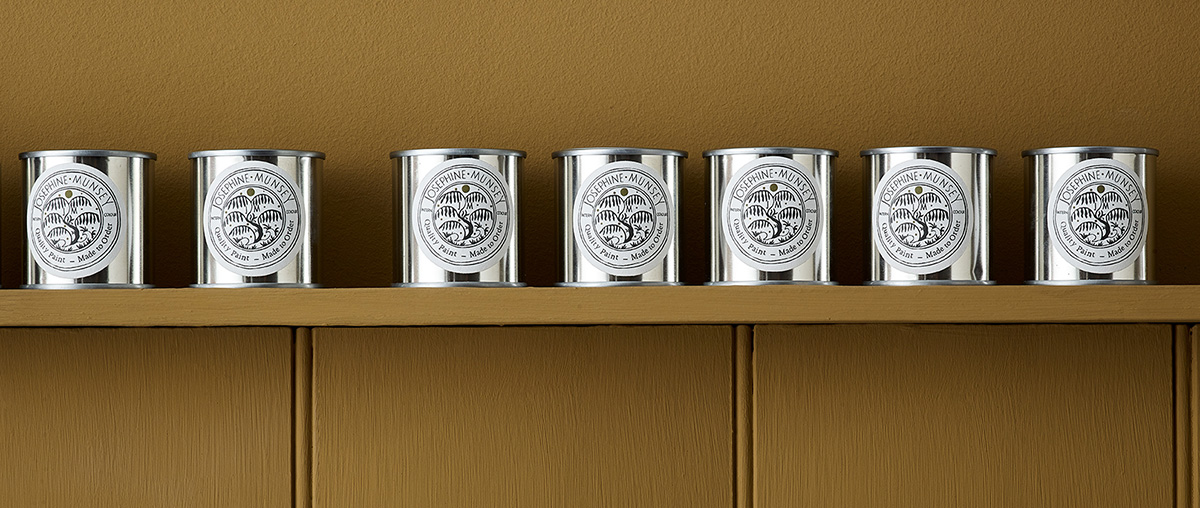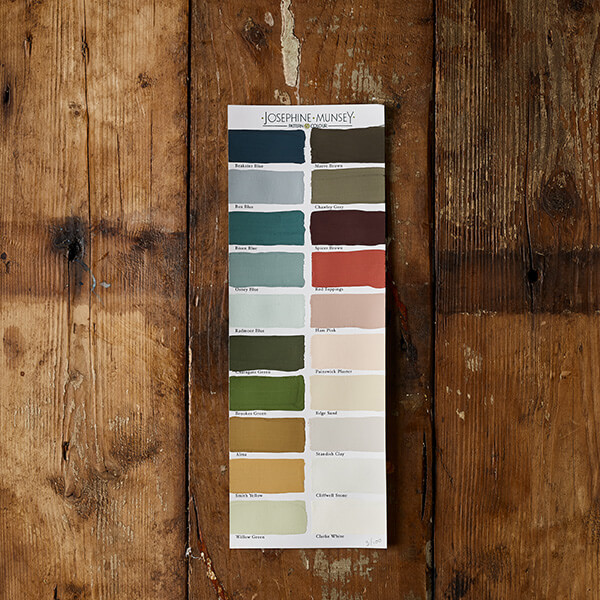 Order A Paint Chart
Hand painted in the real paint colours, showcasing the full range of Josephine Munsey's paint colours.
The paint is made to order and a paint sample is recommended before purchasing a full tin as you want to make sure you have selected the right shade for your room. Please see individual colour selections to place an order for larger swatches, sample pot & full sized pots.
ORDER